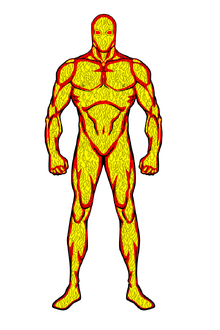 History
Not much is known about the mysterious energy being known as Sun Wonder, only that his race consists of an otherworldly magma like body that is as hot as the sun around Earth. His people as he describes are often sent to other worlds suns so that they can help defend that part of the galaxy.
Is currently a member of the Young Marvels.
Power
Ability of flight, radioactive fire like abilities.
Ad blocker interference detected!
Wikia is a free-to-use site that makes money from advertising. We have a modified experience for viewers using ad blockers

Wikia is not accessible if you've made further modifications. Remove the custom ad blocker rule(s) and the page will load as expected.