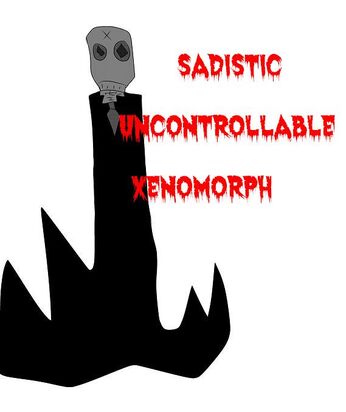 SUX is one of the new faces in the HUniverse. He is the creator of Peligroso and Wraith and was a huge fan of the Heroes Unite. He is currently a writer and is hoping to release a script soon, he is also contributing as an artist.
SUX was born February 23, 1987 and is from Texas, he is currently at University of Texas Pan-American, he likes to draw and write and make music.
SUX is actually code for Sadistic Uncontrollable Xenomorph and it can be implied that he is an alien from somewhere.
Ad blocker interference detected!
Wikia is a free-to-use site that makes money from advertising. We have a modified experience for viewers using ad blockers

Wikia is not accessible if you've made further modifications. Remove the custom ad blocker rule(s) and the page will load as expected.